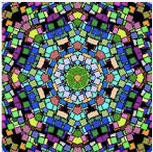 How the Honoring of a 95-Year-Old Veteran During a San Jose 408K Race Shows the Beautiful Kaleidoscope of Story-Telling and Literacy
In order to show this connection, I need to first ask did you know there's an annual
"World Read Aloud Day"?!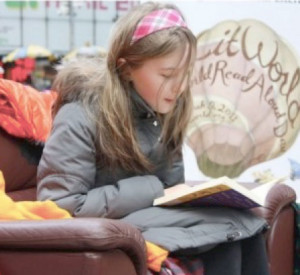 I didn't….but there is and it's today, Wednesday, March 5!
The sponsor, LitWorld, sets aside the first Wednesday of every March to call worldwide attention to the importance of reading and sharing stories. They say "Imagine a world where everyone can read…." (Read more)
What matters more than literacy? OK, a few things, but not too many.
I'm betting the most meaningful times in your life involve a story you selectively share when the time is right with those you care about. And often the stories of strangers touch us too, reaching across distance, geography, culture, and every other barrier.
What is it that makes us connect deeply even with someone we've never met and will never meet? It's the piece of their story that we hear that resonates in our hearts and makes us say "Oh, I so understand that" or "Yes, that matters!"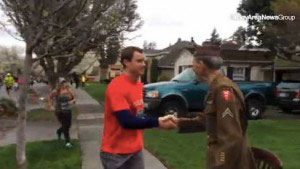 For example, consider this video that perhaps you've already seen, as it went viral in less than 2 days after the event. It's about a 95-year-old WWII veteran watching runners in the 408K Race in San Jose, CA last Sunday (March 2). These runners, upon seeing the veteran standing and cheering them on from the sidewalk, spontaneously began detouring to shake his hand and pay him a tribute of thanks.
What makes this so moving?
With each turn, multiple stories come together like a kaleidoscope of gems re-arranging themselves continuously to reveal powerful and beautiful images (stories) in our minds. Just to name a few….
–The runners…We instantly admire their willingness to eclipse the race for a moment and bestow the honor of showing respect and gratitude.
–The veteran…Without knowing him, our hearts immediately have a sense of all that his story could and would hold. How we'd love to hear it! Yet, even without hearing his story, we sense and are moved by the immenseness and glory of it in an instant.
–WWII…This mini story reaches its arms around all that World War 2 entailed. Immediately, each of us old enough to remember — or who knows someone who's shared their stories, or who has read or watched harrowing tales forever etched in history — is impacted to the core by the momentum of memories from this era.
–Goodness…This silent but oh-so present element is the biggest part of all. How welcome is the idea of something good bursting into our lives out of an ordinary day! It's the goodness that draws us in. We long to see glimmers of good rise up and shine.
In this video of about 45 seconds, all of these intricate pieces of the kaleidoscope and many more, gently collide in beauty and color and give us so many new pictures, thoughts and reflections. We feel this response much more we "know" it or think about it. None of these runners knew this veteran and never will. He didn't know them. We as spectators don't know them either. But the story of spontaneous gratitude expressed by strangers to a stranger captures us and in that moment, we don't feel like so much like strangers. Watching the exchange makes me want to reach out, shake his hand and offer thanks too! And the captured moment can live for a long time to come.
How serendipitous seeing this was today as I sat down to write about promoting reading and literacy! Being a video, perhaps at first glance this might seem different from the written word. But it's not. In our Internet-era of communicating through all manner of "smart" media, written words are to communicating as breathing is to life. Be it words or pictures, it's these that give voice and vision to our lives.
Being a lifelong advocate of literacy, reading, and writing (see post It's Never Too Early –or Too Late– to Start Reading to Kids), what a welcome sight the Reading Aloud Day effort is!
Happy Reading and Story-Telling!
Michelle
The World Read Aloud movement grows every year….
These are stats from a few years ago – I'm sure it's grown even more since! See more at World Read-Aloud Day
• Reached 35 countries and 40,000 participants
• Reached 60 countries and all 50 states and 200,000 participants
• Reached 65 countries and over a million participants as of March 2013